It's midweek. A rain shower has just passed and now the sun is blazing hot. Angela and Dave Jacobsen from Golden Bay Fencing have been hanging gates up near Black Marble Quarry and taking a moment to relax under a walnut tree until the surveyor arrives.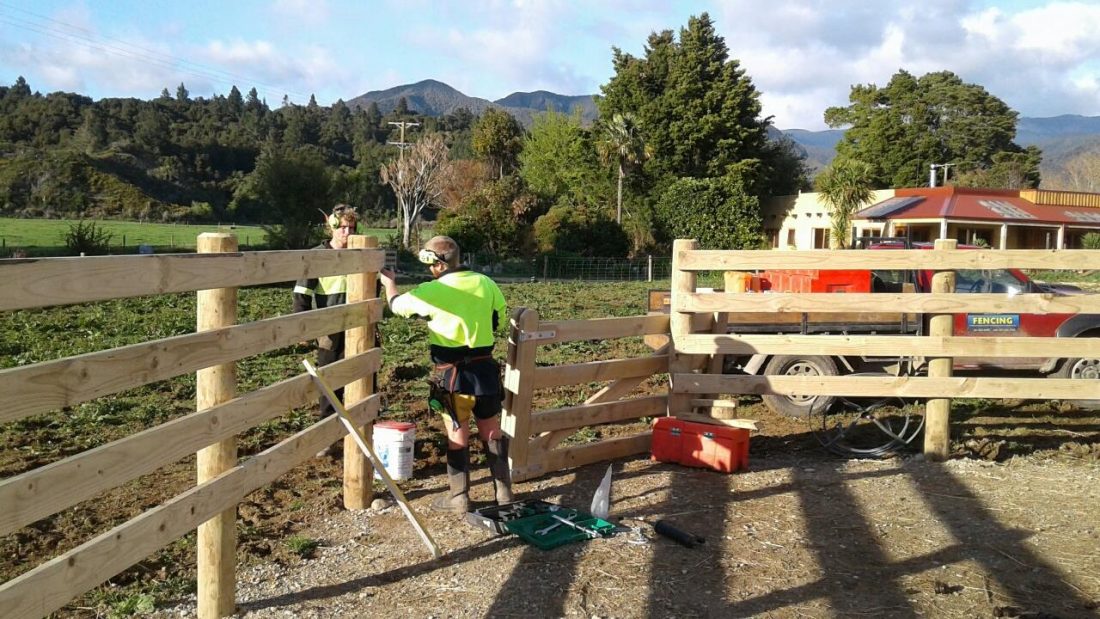 The husband-and-wife team are putting in a seven-wire fence with two-wire electrics, making a right-of way-across the main road and a side road to move dairy young stock safely via a quicker, easier route. First though is clearing out the gnarly hawthorn trees that are 150 years old if a day.
They make up one crew of Golden Bay Fencing. Their son Luke and new team member Jacob make up the other half.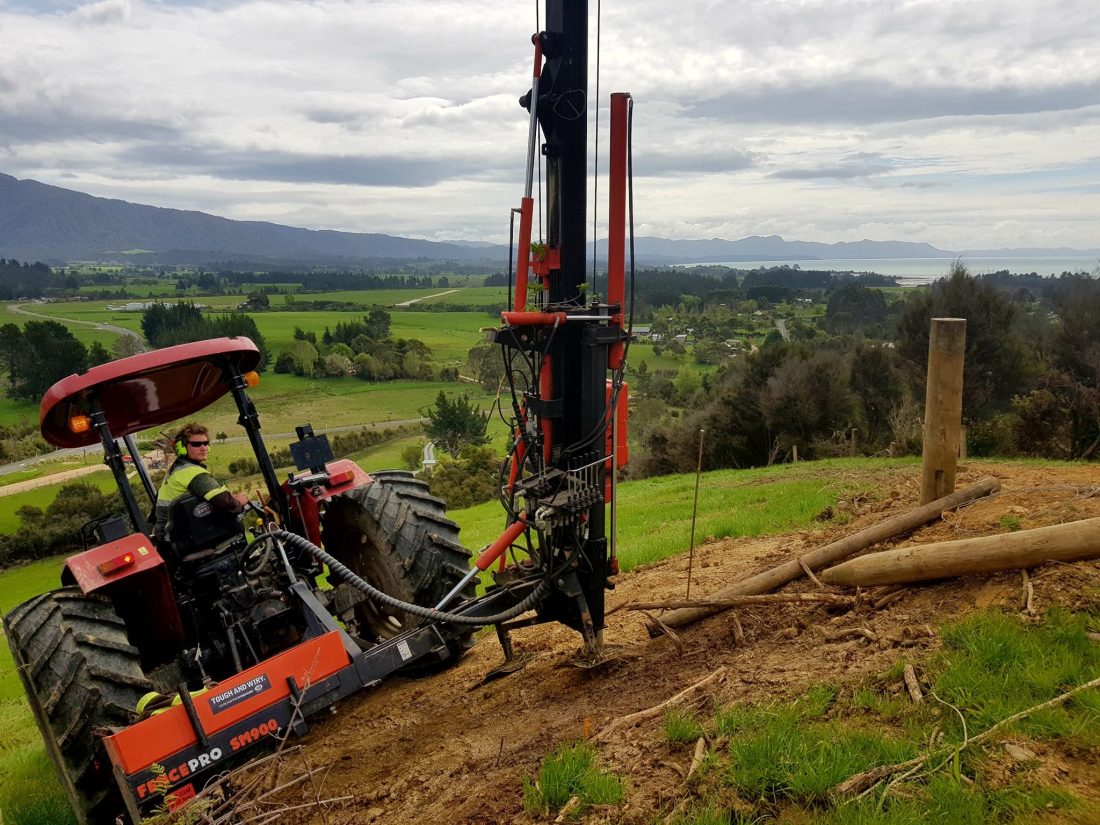 Angela says there's a natural split in fence work. "When we have had big jobs, we have all gone together in the past, four or five of us. Now, Dave and I usually cover the local jobs, more often for people who have known us for years, and Luke does the long-distance bigger projects."
Early on, Angela started out as a landscaper. "Plants are really my thing – ever since I first left school. I had a nursery and studied landscape design." Then on day one of Golden Bay Fencing, Angela picked up the tools and has been fulltime fencing ever since. That was 15 years ago.
At the start, Angela says she didn't know any other women who worked in fencing – and admits she still hasn't met any, but that doesn't deter her.
"I am just doing what I do. It is great being in the outdoors. I had a hip replacement over 20 years ago. Landscaping is quite hard on your hips whereas the fencing I do is all about arm strength so that is so much better."
For women coming into the practical side of the industry, Angela says hands-on fencing is really about technique.
"Women don't need to be put off by the idea that they need to be strong. Strength can be built up. To be a good fencer – it is very helpful to be fit but you can get that as you go along."

Angela J.
On top of that, Angela sees that fencing is changing.
"Thanks to FCANZ, fencing is becoming more recognised as a profession. Everyone always thinks that anyone can put a fence up but that's not the case. There's a lot more to it, and there's more support with best practices, courses, association days to learn and do it well."
One of the real drawcards of fencing is that every day holds something new.
"I do enjoy fencing. You never ever feel bored or wonder when the day will end. It is the same technique you're doing but every day you're in a different place. It is so cool because it is so varied. You go to so many different places that you would never see otherwise. You are all over the bay, in little corners, looking out at the view here and there at the mountains that other people wouldn't see."
And it's not all about doing things on your own. "Dave and I build a good fence together. We are a good team. What we do works well… and you pace yourself out."
At 55, Angela expects to stay on the fence line for a good while yet. "It suits us. Where we go with that in the future I don't know, maybe we will have a bit more time gardening."