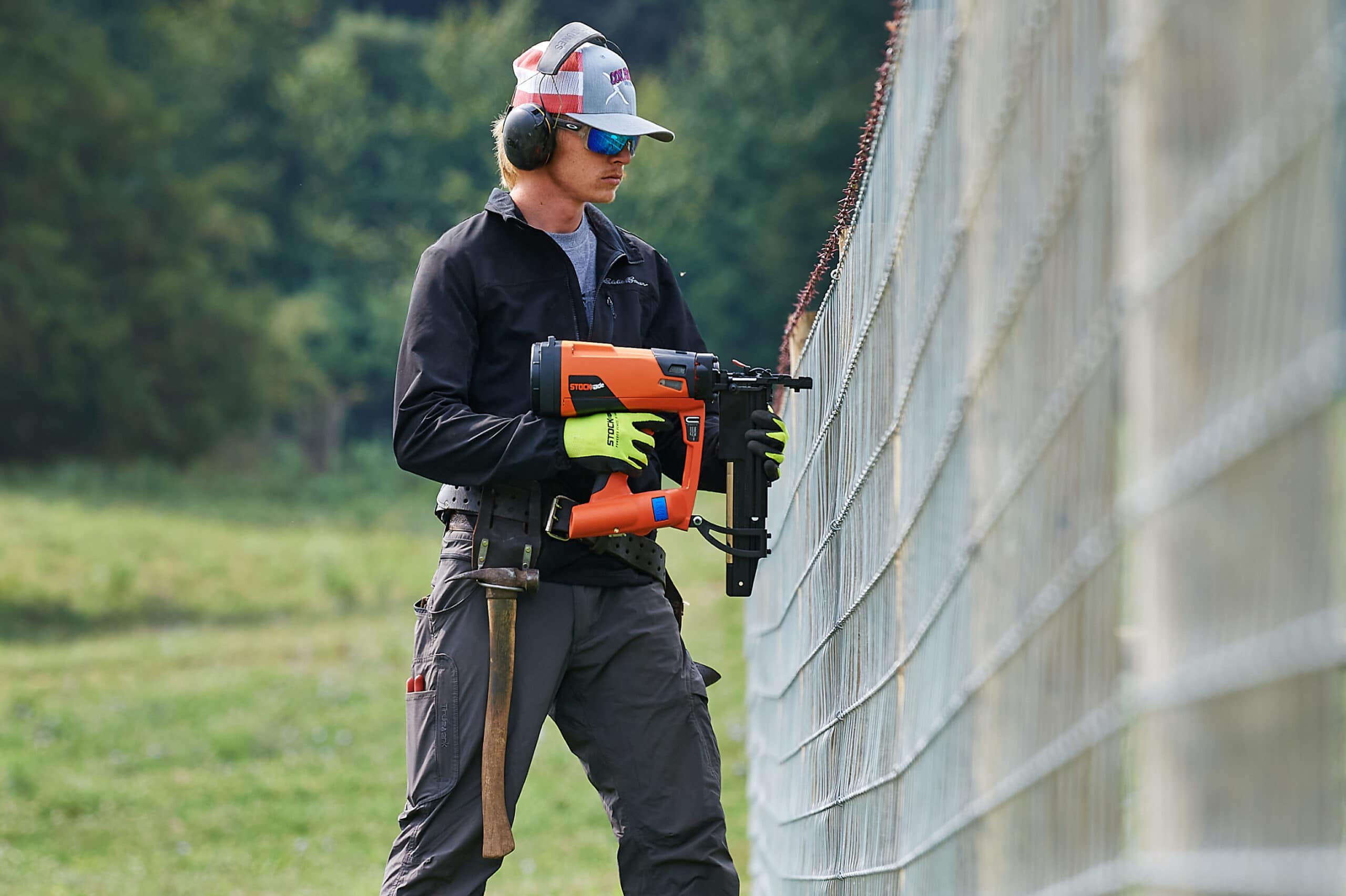 Get More Done. Get Finished Faster.
Stockade produces the world's best staplers and wire fastening systems for rural, commercial, and utility applications.
World Leaders in Powered Fence and Utility Post Stapler Guns
Get consistent results with a Stockade Fence Stapler Gun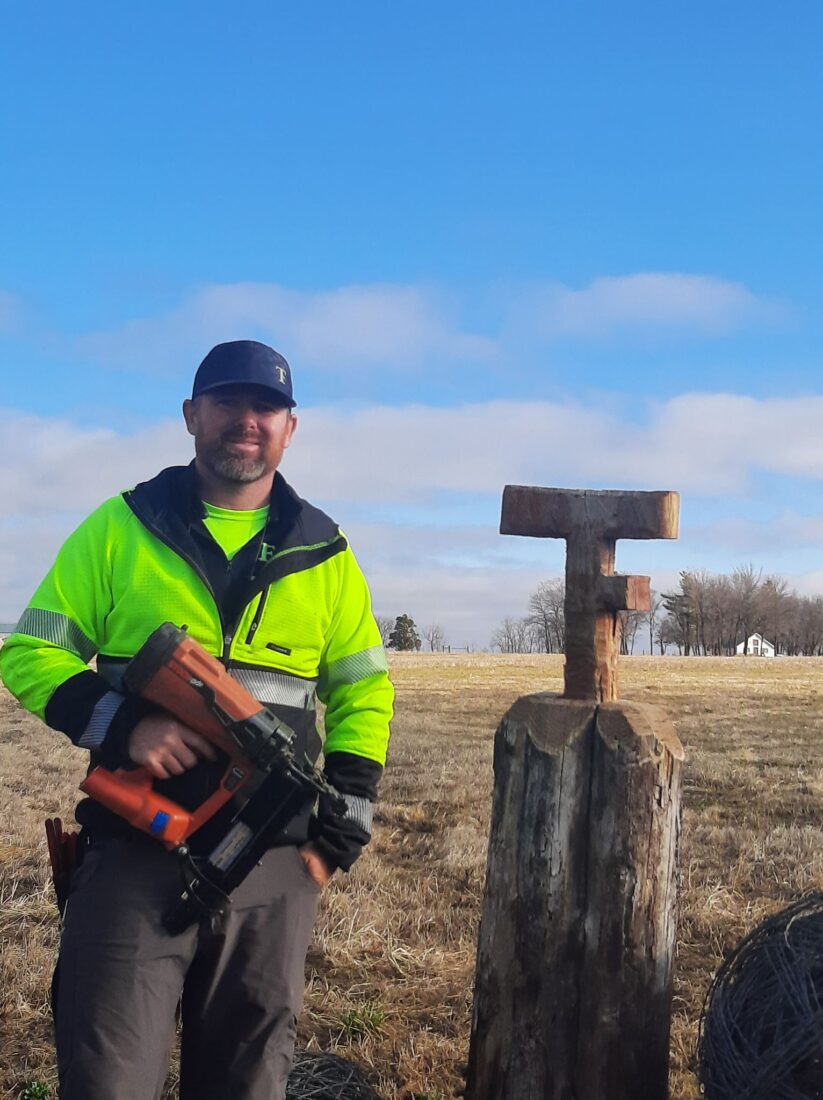 "We used to hand drive every staple we put in. Now we use a cordless fence stapler and the Stockade ST400i is hands down my favorite tool."
Justin Nary – Taylor Fencing LLC, Lamoni, Iowa, USA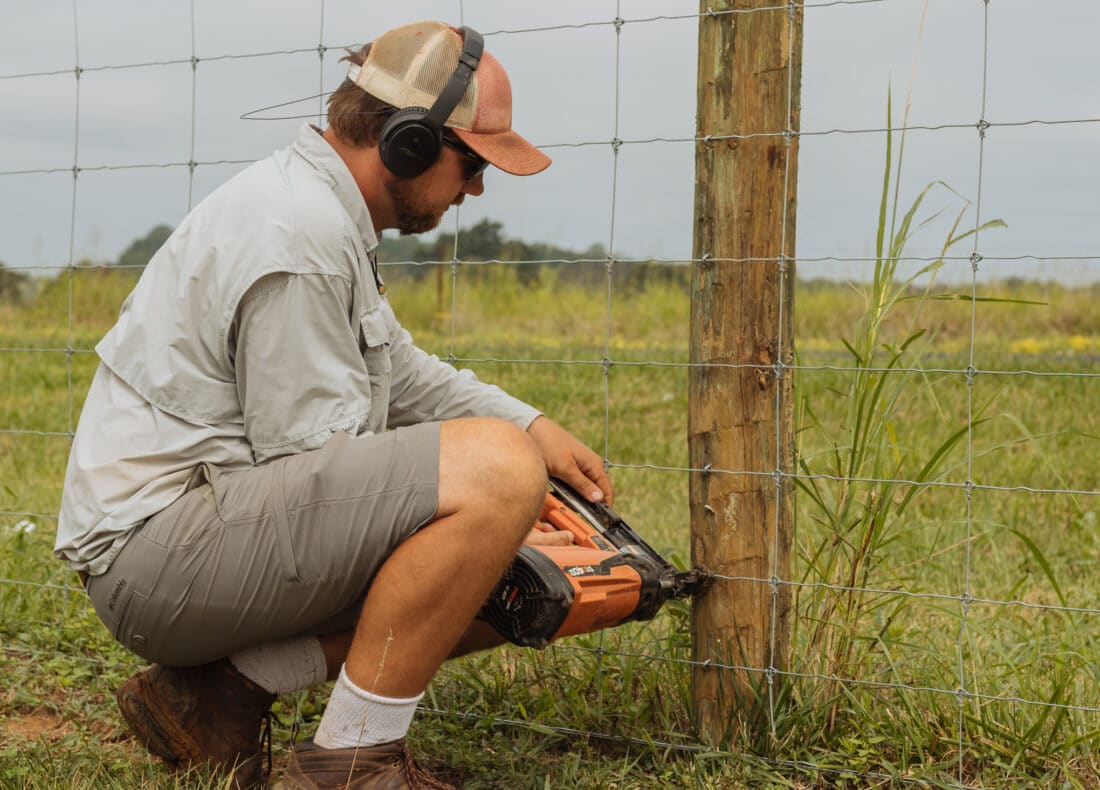 "The ST400i has been a good piece of equipment for us. Any piece of equipment that can make our job easier for us, that can make us more efficient, more profitable – those are the tools we want."
Ryan Sloop – Sloop Fence, North Carolina, USA
Alleghany County – North Carolina
Check out the ST400i in action with Cox Fencing from Alleghany County, North Carolina where Derrick Cox and his team have been working on a cattle fence build as part of a stream restoration project with Wildlands Construction.
Latest News & Articles
It was an event where encouragement, hands on practice and lengthy discussions were had. From how to build a fence to best practices, while also keeping your business successful.
This year Stockade had the honor of joining the North American Fence Contractors Association (NAFCA) at their annual service project at Arlington National Cemetery. Each year, a dedicated group of volunteers donate their time and talent to build or maintain fence on the grounds of America's most hallowed resting place for combat veterans who lost… Continue Reading»
The Fall Fence Forum held in Worthington Indiana, once again, was a star event on fencing contractors' calendars across the US running from Oct 6-8, 2022. The Forum, run by Luke and Leslie Gibson, is considered as one of the most practical business and networking off-site opportunities for everything "fence". While not everyone could have… Continue Reading»
Latest from our Instagram