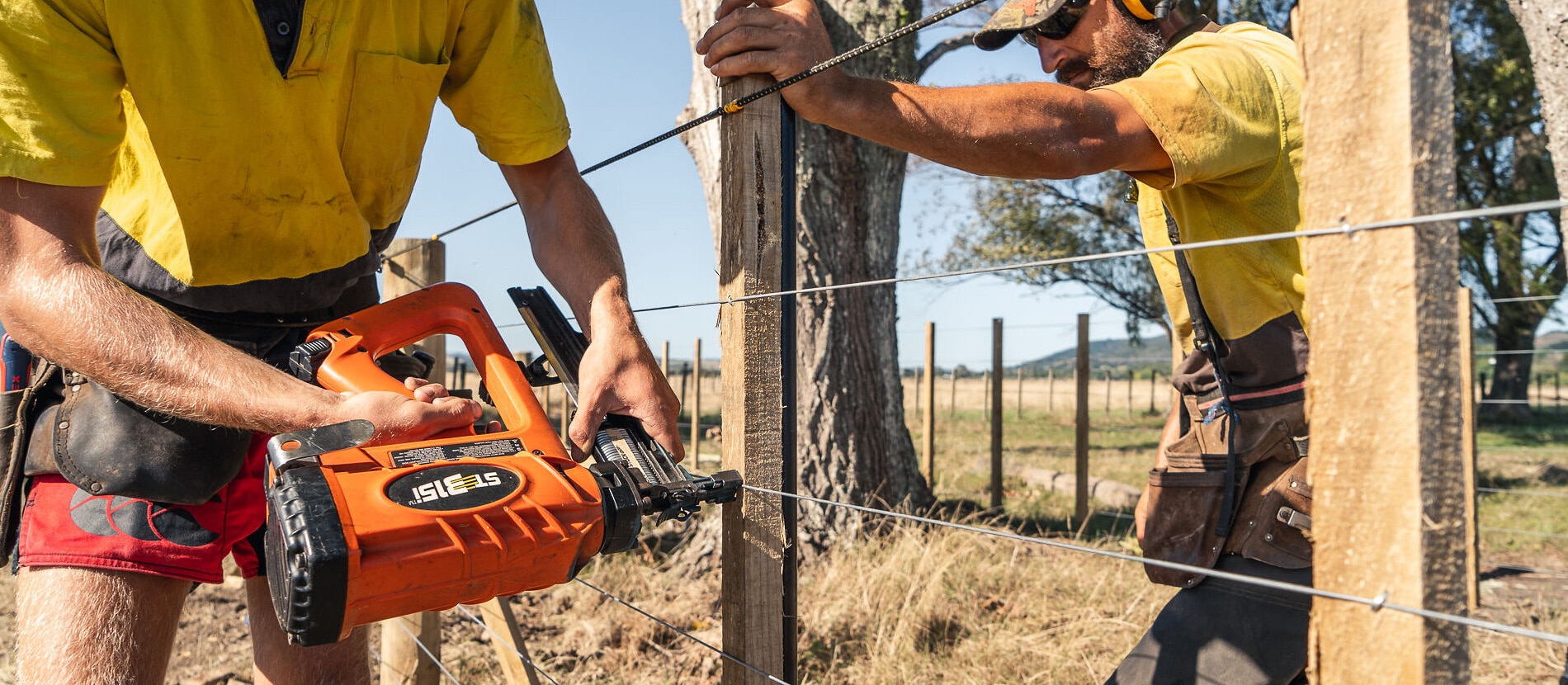 Get More Done. Get Finished Faster.
Stockade produces superior fence staplers, staples, and wire fastening systems for agricultural and horticultural applications.
The World's leading Powered Fence Post Stapler Gun
Get consistent results with a Stockade Fence Stapler Gun
"We purchased the Stockade cordless ST315i batten stapler as soon as it became available because it stopped us from having to drag around a hose and the compressor."
Nick Terry – Custom Fencing, Otago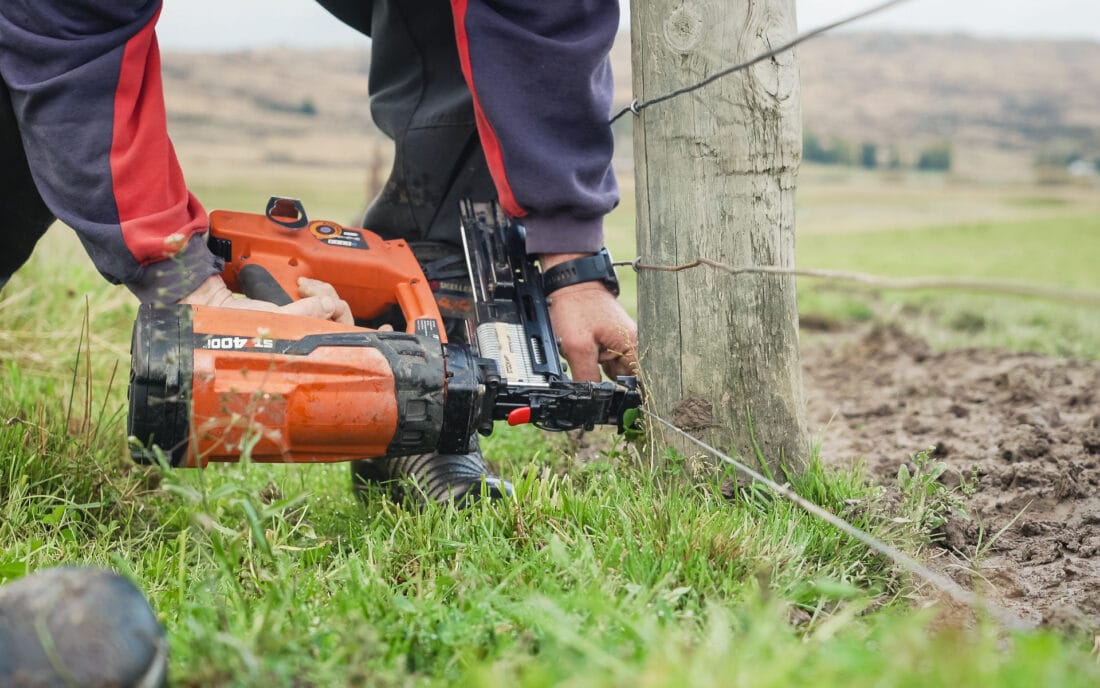 "The amount of time you save driving in seven wire fences, it just halves or quarters the time. You don't get a sore arm after doing a kilometre of staples, you can go all day."
Project Awhitu – New Zealand
We challenged Tony and Murray, two fencing contractors from White Fencing in New Zealand, to a race to see who could staple 10 posts faster. The challenge took place on a deer exclusion fencing project on the Awhitu Peninsula in New Zealand, the fence was 2.5km long and 1900mm high built with13-190-15 Staytight deer and dawn fence netting.
Latest News & Articles
"Repair work or new work, the ST400i post stapler is really useful, definitely speeds things up and saves the arm from stapling away." Read more
"I don't think people understand how easy running the Stockade stapler makes getting work done until they actually have it in their hands and are using it." says Jon Dowling, owner of Jon's Ranch Fencing in Walla Walla. Read more
Angela and Dave Jacobsen from Golden Bay Fencing have been hanging gates up near Black Marble Quarry for a long time. For women coming into the practical side of the industry, Angela says hands-on fencing is really about technique.
Latest from our Instagram
This error message is only visible to WordPress admins
There has been a problem with your Instagram Feed.