Joe Clark started JC Fencing Vic Pty Ltd as an owner-operator in 2008. Based at the end of the Great Ocean Road Warrnambool, South-West Victoria, Joe runs a crew of six fencing staff. They work on sheep, beef, and dairy properties, doing farm, electric, and prefabricated ring-lock and netting fences, and take on large-scale construction contracts across Victoria.
What was the first tool you ever bought?
That's going back a while ago now, I guess a set of wire strainers and then followed by an engine drill back in the day.
What is the biggest obstacle you have faced on a fencing job?
It doesn't matter what obstacle you come across, there is always something you have got to get around or go over or through. There is not too much that stops us. Machinery makes it a lot easier. I started with a 2WD tractor, but all equipment now is 4WD or has tracks on it.
Even when it is wet or boggy it might slow you down, but you can still get things done.
What big projects have you worked on?
We have fenced off the easement along a 25km stretch of gas pipeline, fenced the McArthur Wind Farm which at the time was the largest wind farm in the Southern Hemisphere, and we've worked on seismic surveys. It's something different, all very interesting.
What is the sign of a job well done?
A happy client, being happy with the job yourself, and the test of time – that it all holds up.
What do you love about fencing?
I love being able to see what you have achieved, what you have done in the day, building something that is going to be there for a long time, something practical and outdoors, and working with great clients and staff makes the job enjoyable.
What's Next?
Our focus is now our current clients & adapting with their business to meet their needs for fencing projects. As jobs have grown, we have had to scale our business to match them or we would be left behind. Having good staff is a priority for us too. Labour is a challenge, but I have been really lucky over the last four years with an amazing team. Building on that will be something we focus on moving forward.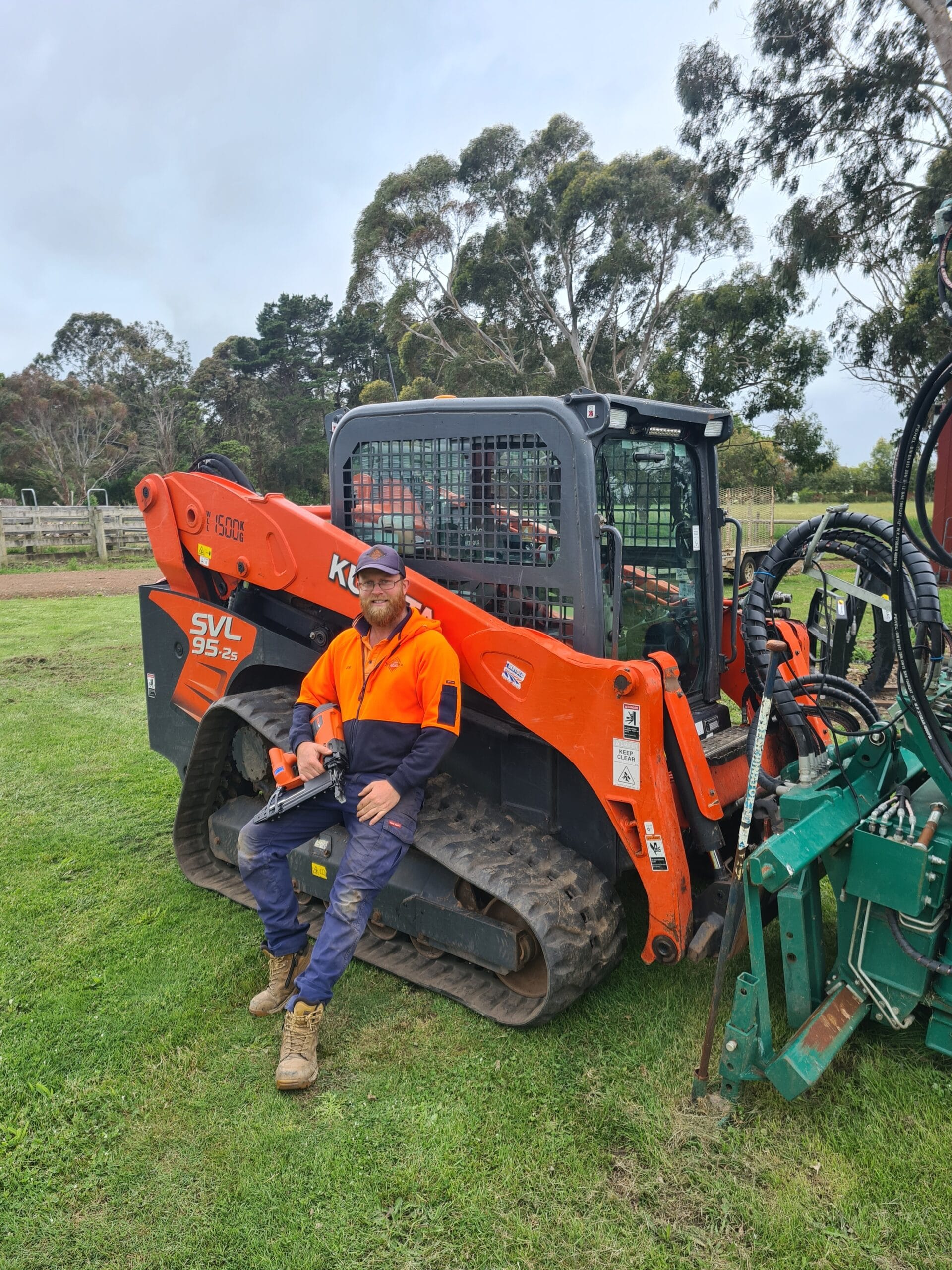 After 2017 St Patrick's bush fires, it really stepped up the amount of fencing we had to do. We had half a dozen clients get burnt out in the area that the fires went through. Staff were very hard to get at the time. I thought if we could get a stapler tool, instead of a two-man job, one man can do it with an ST400i.

We got two ST400is to start with and put a staple tool into each team. And then over time, instead of having two guys in a team we could have three – two driving posts and one with the power stapler wiring up behind them. Now we have four ST400is. Basically, we feel like we can't do without one now.