The Fall Fence Forum held in Worthington Indiana, once again, was a star event on fencing contractors' calendars across the US running from Oct 6-8, 2022.
The Forum, run by Luke and Leslie Gibson, is considered as one of the most practical business and networking off-site opportunities for everything "fence". While not everyone could have the opportunity to share the excitement face-to-face, Stoney Ridge Farmer, Joshua Draper, and one of the 2022 Fall Fence Forum sponsors documented activity around the fence competition day on his YouTube channel (See more here https://youtu.be/ke5d8wVhZ_w).
The highly anticipated Fence Competition, held on Saturday morning is an intensive full-day timed event presenting a unique challenge and forces competitors to elevate their game. Eight teams competed including two young fencers Connor Voulo and Levi Durham, both under 20 and competing for the first time. Connor, from Timberland Fence and Land in Upstate New York, was the winner of Stockade's first Fall Fence Forum New Recruit Challenge which provided free entry and accommodation into the event. All the winners can be viewed here https://farmfencesolutions.com/2022-fall-fence-forum/.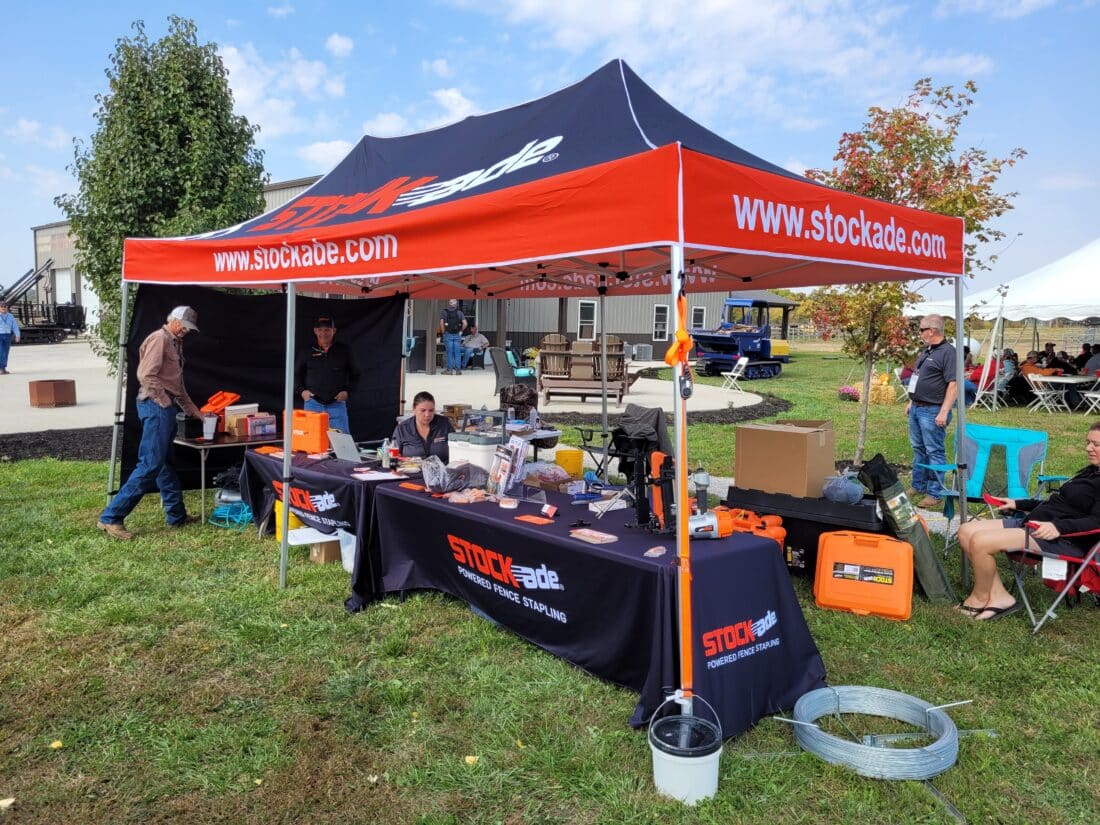 Contestants were judged on safety, teamwork, and the final fit and finish of the fence to meet the requirements. Judges, Jake Wilson and Robert Littrell, who won the competition last year, put a great deal of thought into the fencing specification. Both kept several pages of notes which they later provided to contestants as a way of constructive feedback on technique. There was also an independent judge – Jay Schmitz from Rocking Z Fencing, who viewed the finished constructions without having any idea who built what.
In the end, the host, Luke Gibson of Farm fence Solutions and his partner, Gavin Langley of Langley Fence, narrowly beat out the team from Front Row Fencing, visiting from the United Kingdom.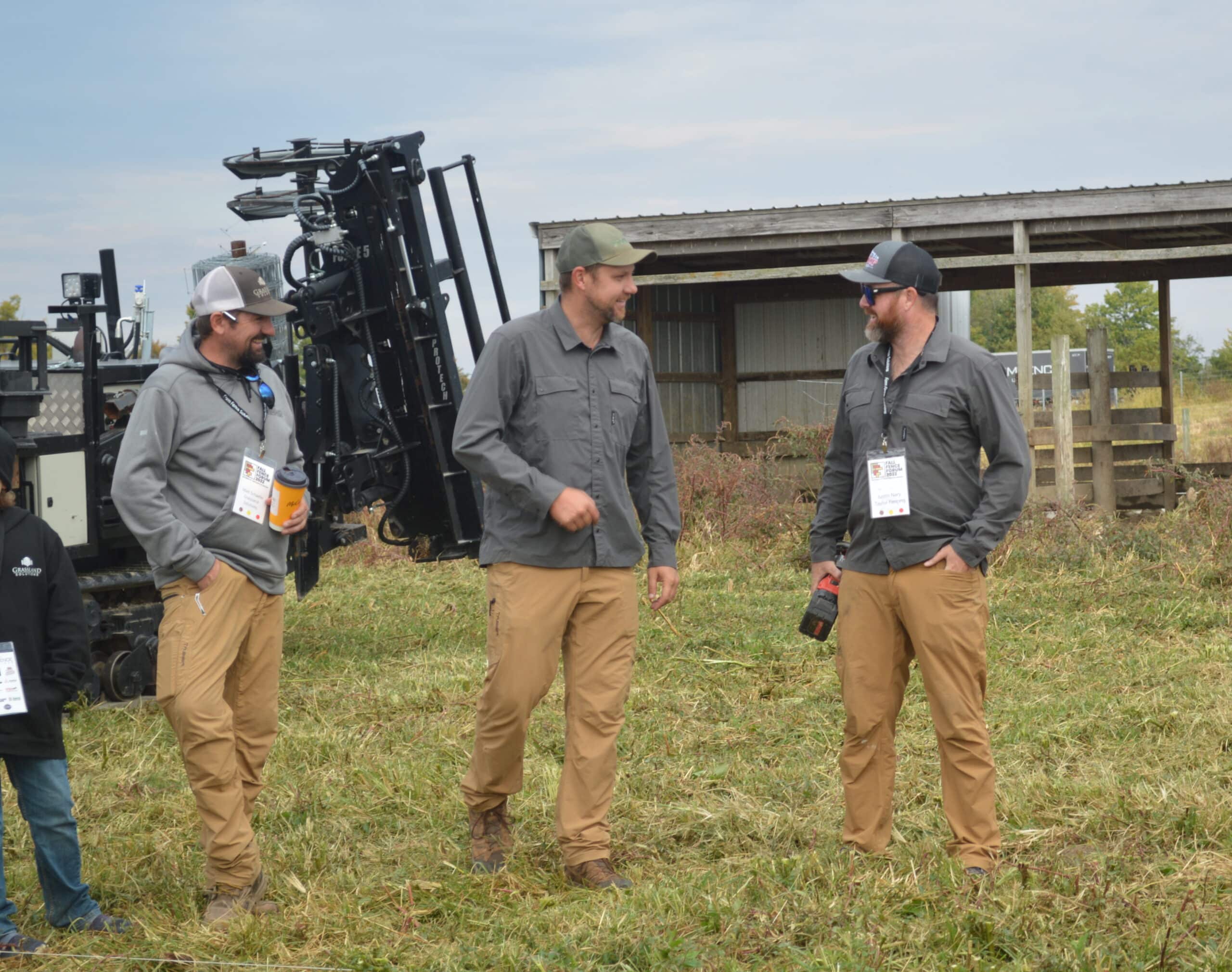 Our Stockade competitions at the 2022Fall Fence Forum
Stockade, also sponsors of the 2022 Forum, held two smaller competitions. First was a timed knot tying competition and a "quick draw" competition with the Ringfast tool. For the knot tying, participants were timed on how long it took to tie a termination knot and a figure eight, and then drive staples into two posts. The winner was international visitor, Charlie Wright, from Front Row Fencing in Lincolnshire in the UK. The Ringfast competition involved using Stockade's pneumatic Ringfast tool to put 100 rings on a single strand of wire, while reloading at least once. Several contestants were able to accomplish the task in under 30 seconds, but the fastest was 17-year old Levi Durham from Luthersville, Georgia who won the prize with a time of 25.27 seconds – basically four rings per second with a re-load!

See you all next year!