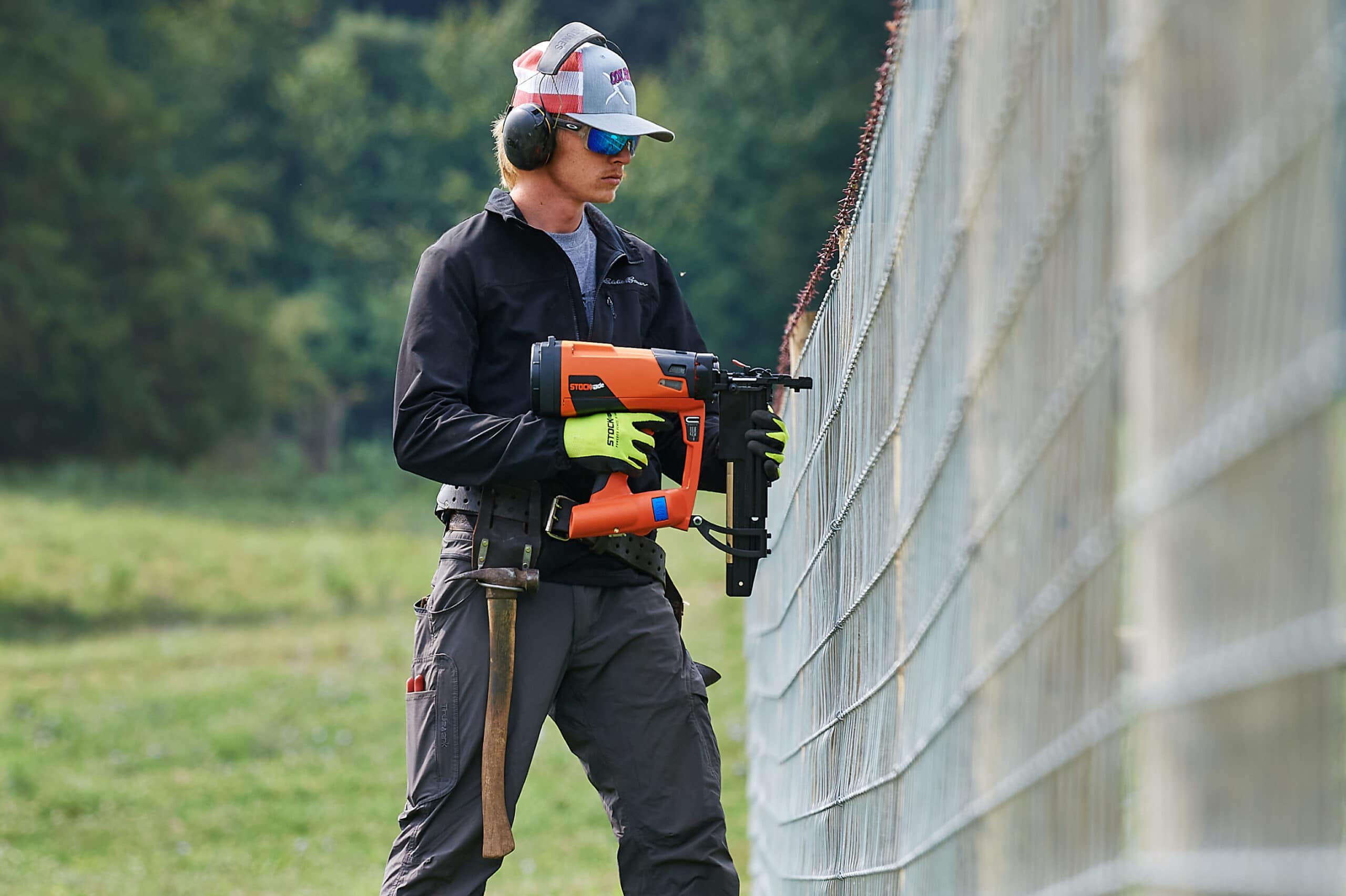 Visit us in Oklahoma City!
The professional contractors tool, delivering consistent results every time.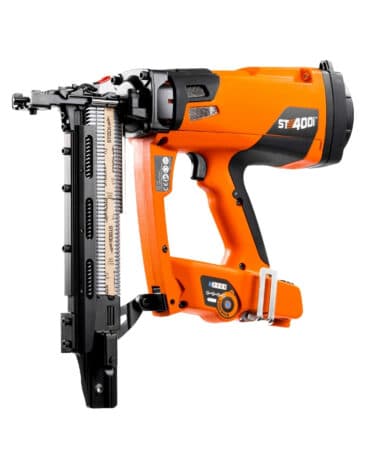 ST400i Cordless Fence Post Stapler
Portable – no need for compressors or airlines​
Efficient – fast, high output design drives up to 2 staples per second ​
Reliable – Fuel Injection Technology delivers consistent power every time ​
Fuel & Battery Indicator – never get caught short on the fence line ​
Adjustable depth of drive for greater flexibility with staple placement​
V-Notch guide and wire guide to ensure correct staple placement and improved holding power ​
PRODUCTIVITY GAINS
"The ST400i has been a good piece of equipment for us. Any piece of equipment that can make our job easier for us, that can make us more efficient, more profitable – those are the tools we want."
Ryan Sloop – Sloop Fence, North Carolina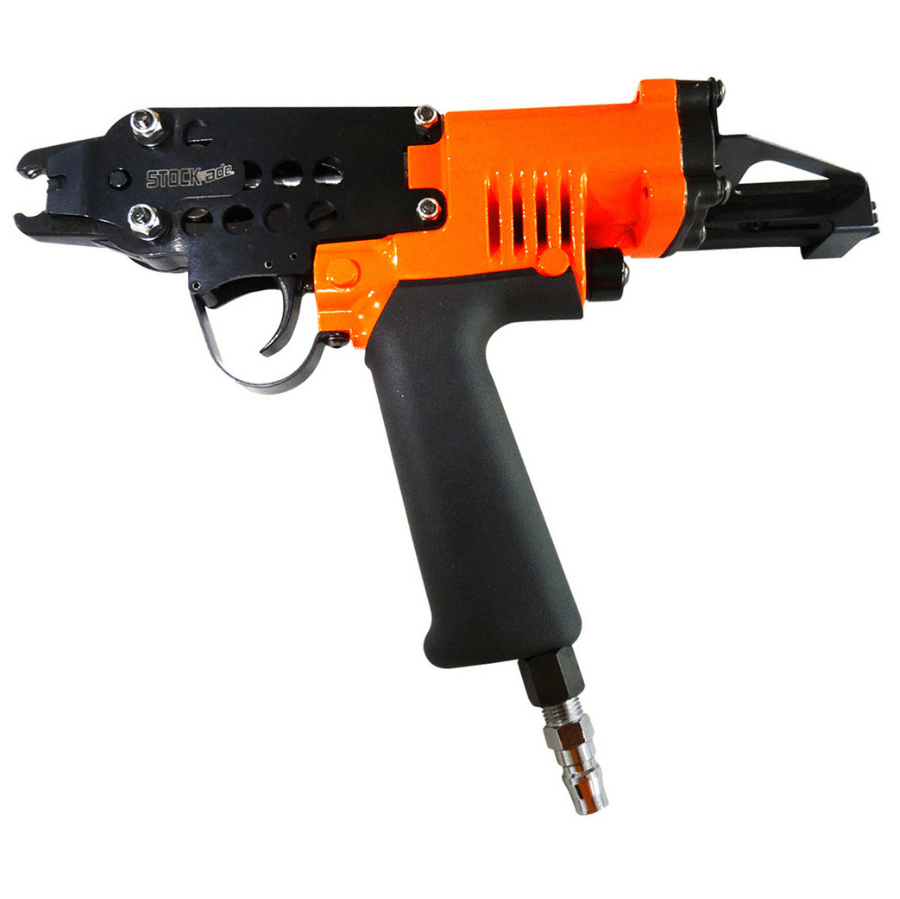 Ringfast Pneumatic Ring Tool
Designed for fence construction and maintenance
Easy to load magazine
Consistent finish
5 x faster than manual ring tools
Decreases hand fatigue
Reduced labor costs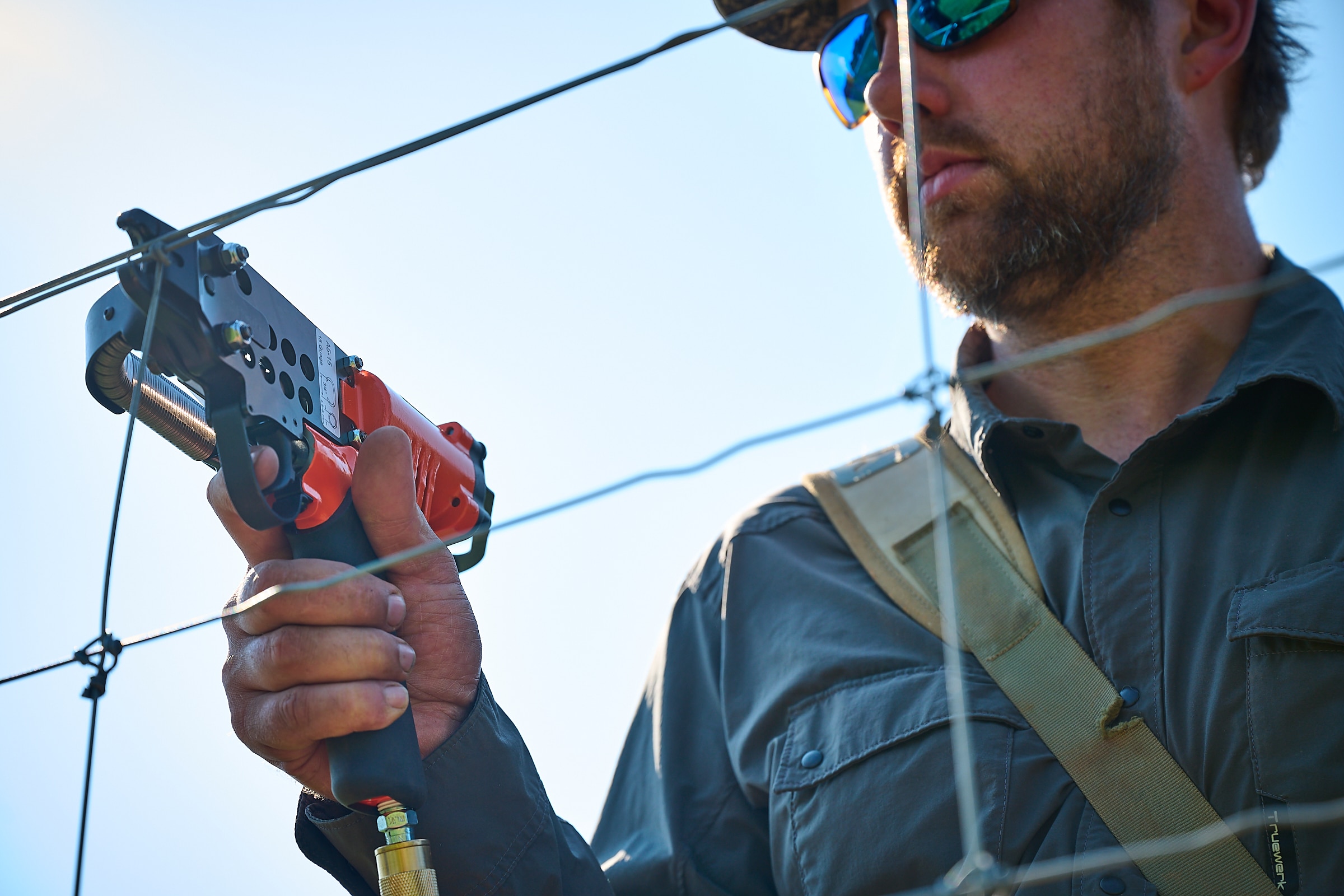 Increase your productivity on chain-link and agricultural fencing.
The American spirit and sense of ingenuity are known around the world and demand a tool that can perform and live up to the reputation. Stockade tools are engineered to withstand the most demanding working conditions.